I just saw
the news
that Brian Jacques...
... author of
the Redwall series
...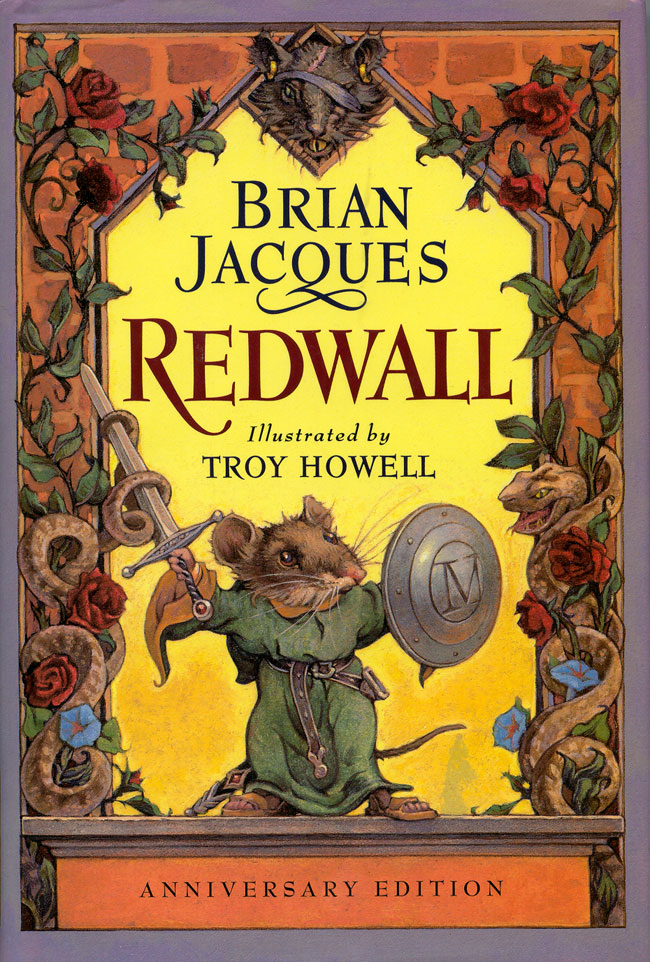 ... passed away this last weekend.
Jacques was a milk delivery man when he wrote the first Redwall story for children at the Royal Wavertree School for the Blind in Liverpool, one of the stops on his route. The book's hero was a timid mouse named Matthias who found the courage to protect his home, Redwall Abbey.

"I wanted to write something visual that I could read to the children," Jacques said in an interview published on the website of publisher Random House....

He said he chose animals as his characters because they were more popular with his target audience, kids aged 9 to 15. His inspirations included the books he read as a child, such as Kenneth Grahame's "The Wind in the Willows," H. Rider Haggard's "King Solomon's Mines" and the "Iliad" and the "Odyssey."

"A dirty rat, a sly fox, a slippery snake, an heroic mouse, a homely mouse, a friendly badger ... these are all prevalent in the folk tales of Europe and they suit the medieval setting well," Jacques said.
His books
are
magical
(I think I've read all but the last two), and I intend to read every one of them to Mr. Monkey Toes as soon as he's big enough.
Thank you for every second of pleasure your books brought, Mr. Jacques. Thank you for incredible characters, especially my beloved
Baby Dumble
. Godspeed, sir.